Eden Saturday's smashing it!
Soon we'll give away tix to Stereo, BDO, Future, Eminem & more, but this week we've arranged:
2 for 1 tix to Sunday's Tigers v Hawks NBL Game
+ Melb's best Birthday/Party/Group deals at Eden (see below)...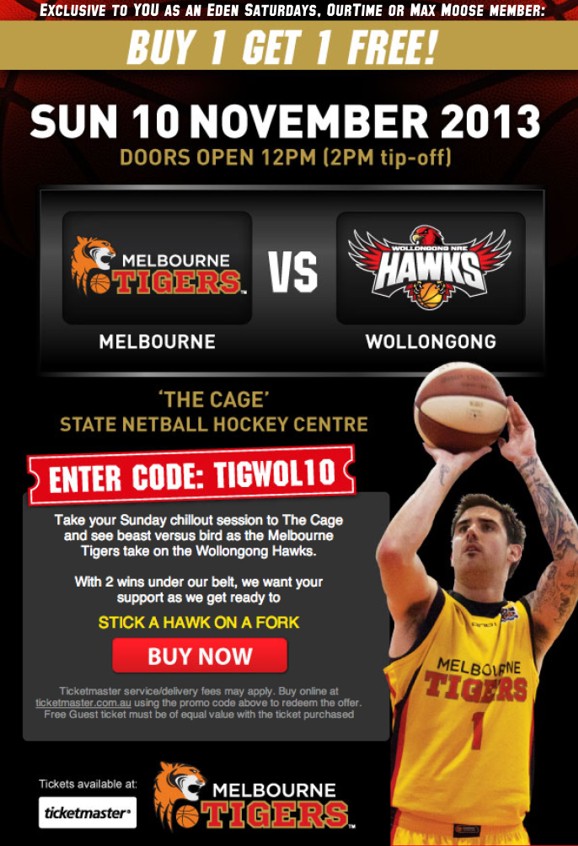 Collect a $100 drinkcard
if you bring 10 friends in on your guestlist before 11pm. 0411 630 730 to setup.
Perfect for birthdays, hens nights, etc.